With great sadness, Klehr Harrison Harvey Branzburg LLP says farewell to one of its founding partners, Donald M. Harrison, who lost his battle with lung cancer on June 20, 2023, at age 72.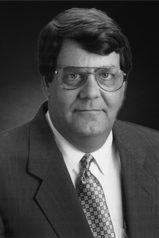 In its early years, the firm underwent several leadership changes, but it would not be what it is today without the leadership of Don Harrison. He took great pride in his name being a part of the legacy of this firm.
Don Harrison was a creditors' rights attorney who practiced in Pennsylvania and New Jersey and represented many of the region's largest banks during his career. Don had very devoted and appreciative clients who hired him whenever they needed someone to sniff out financial issues or fraudulent behavior. He served as the firm's managing partner from 1987 to 1998. Don retired from the firm in 2006.
Bill Harvey, Founding Partner and former Managing Partner of Klehr Harrison, reflected on his partnership with Don. "He was an astute businessman and very effective manager with sound judgment. But more importantly, he was a very good friend to many people here."
Mort Branzburg, Founding Partner, added, "Don provided steady and calm leadership at a time when our young firm was experiencing tremendous growth. He willingly gave of his time and expertise to make others around him better and always with a smile and great sense of humor."
"There are always several people who profoundly impact someone's life," said Frank Correll, co-chair of the firm's Bankruptcy and Restructuring Department. "Don was one of those people for me. I will miss him."
"Don was a terrific lawyer and represented most of the major banks in Philadelphia," said Brad Krouse, Managing Partner of Klehr Harrison. "We owe a debt of gratitude to Don for his early leadership of this firm."
Don graduated from Pennsylvania State University in 1973 and received his Juris Doctorate from the University of Oklahoma in 1976.
Don is survived by a sister, three children and five grandchildren — Don's family plans to have a service in his honor in the fall. 
Donald M. Harrison
1951 – 2023