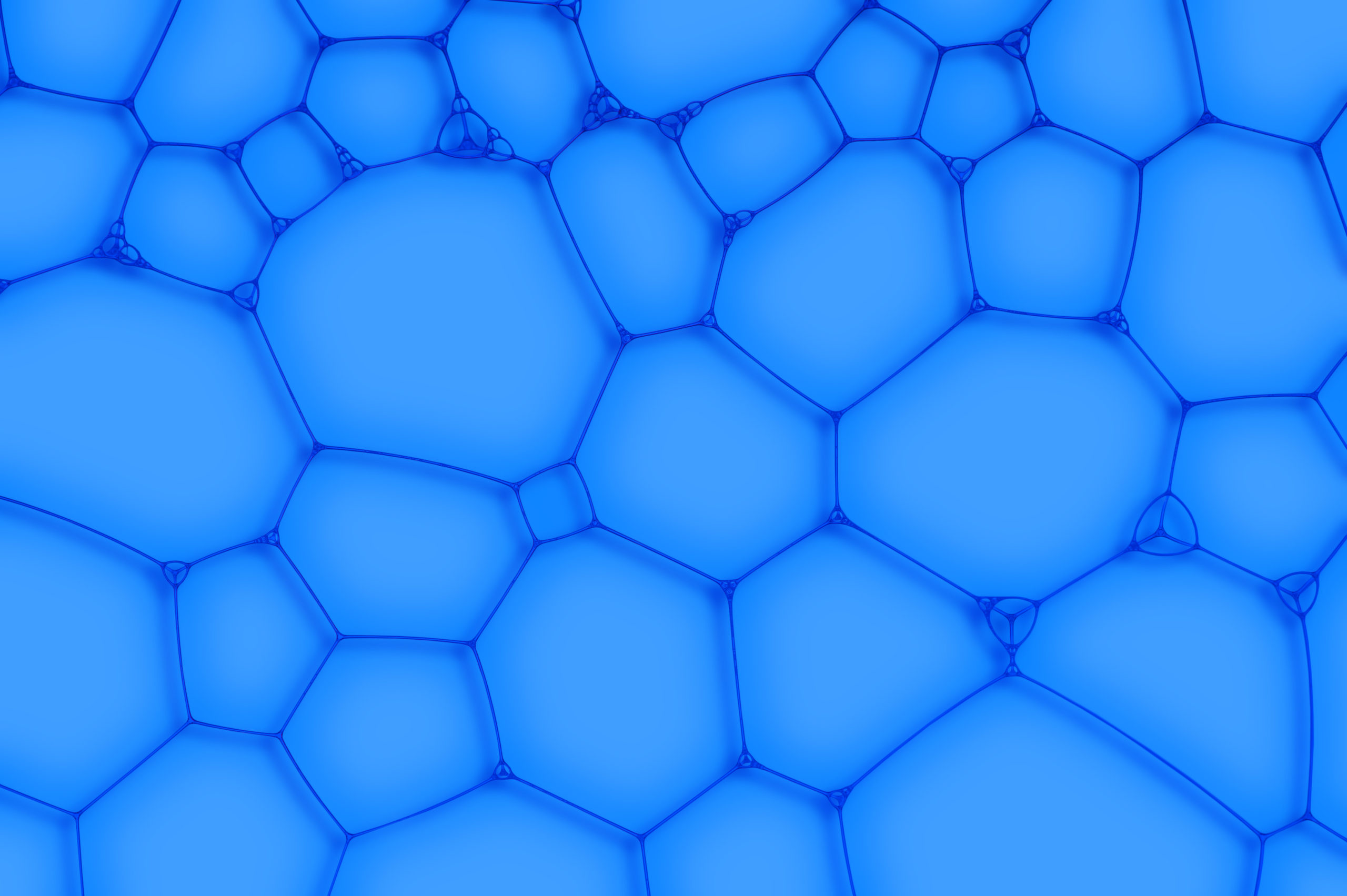 How do you measure a COVID-19 year?
In the days following the World Health Organization's (WHO) declaration of the Coronavirus (COVID-19) global pandemic, we entered a time of uncertainty and no one knew how the year would unfold.
A full year has passed since we first announced the formation of our Coronavirus (COVID-19) Task Force Resource Center. Through all the twists and turns, we have stood ready to assist you in your business and legal needs. While recent news indicates that a return to normalcy and an end could be in sight, we will continue to provide important information and timely guidance as the COVID-19 situation develops.
In order to make smart decisions about where we're going, we think it's wise to acknowledge where we've been. With that in mind, we wanted to share a look at what we've done over these last 365 days.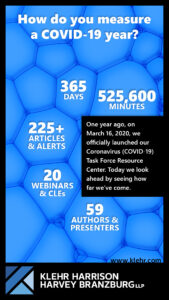 20 Webinars & CLEs
225+ Articles & Alerts
59 Authors & Presenters
Top 5 articles:
Top authors:
The COVID-19 Task Force at Klehr Harrison stands ready to assist you in your business and legal needs. We will continue to provide additional information and guidance as the COVID19 situation develops.
Co-authors Jonathan S. Krause and Gaetano P. Piccirilli are co-chairs of the COVID-19 Task Force.