June:

Razom for Ukraine (Larry Arem): Razom, which means "together" in Ukrainian, believes deeply in the enormous potential of dedicated volunteers around the world united by a single goal: to unlock the potential of Ukraine. Razom works towards that mission by creating spaces where people meet, partner and do. Razom initiates short and long-term projects, or collaborates on existing projects with partner organizations, which help Ukraine stay on the path of fostering democracy and prosperity.
---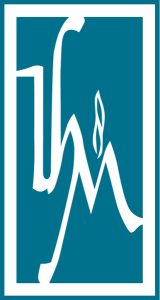 Sisters, Servants of the Immaculate Heart of Mary (Lisa Lori): Founded in 1845, the sisters are a congregation of women religious with a lifelong commitment to serving underserved populations all over the world. One of the sisters' sponsored works is Marywood University in Scranton. Marywood was founded in 1915 to educate women in Northeastern PA at a time when women could not even vote let alone receive a college education. The sisters believe that education empowers people. Now a coeducational university with approximately 3,000 students from around the world, Marywood continues the mission of its founders by empowering underserved populations through education
May: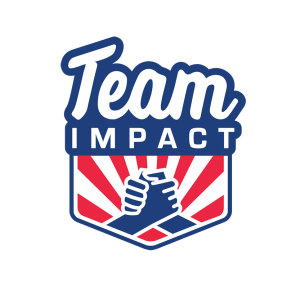 Team Impact (Brad Krouse): The organization tackles the emotional trauma and social isolation experienced by children facing serious and chronic illnesses by matching them with a college athletic team. By providing a safe, supportive and encouraging environment for a child and their family to connect with a college athletic team and local campus community, Team IMPACT can fill the void left when traditional support systems are lacking. Since its inception in 2011, Team IMPACT has matched over 2,000 children with more than 700 colleges and universities in 48 states, positively impacting more than 55,000 participating student athletes. 
---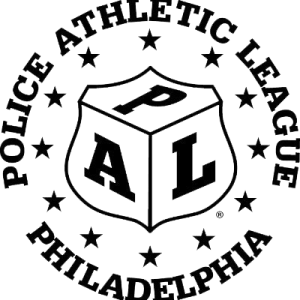 Police Athletic League of Philadelphia (Frank Correll): PAL is "Cops Helping Kids." PAL aspires to be the premier youth-serving organization in the city by reducing crime, promoting character development and improving educational outcomes. They do this by having Philadelphia Police Officers, supported by civilians, offer sports and other programs to youth in PAL centers in some of the city's highest crime and lowest income neighborhoods. PAL Centers are safe havens, offering a variety of programs and other events to attract, engage and develop an active membership base of more than 10,000 Philadelphia youth. 
---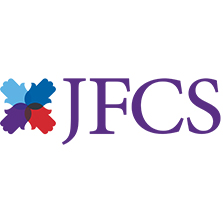 JFCS (Stephan Cutler): JFCS is a full-service, wide-ranging social service agency helping the most vulnerable throughout their entire life cycle. From programs for Persons Living with Disabilities and Holocaust Survivors to Mental Health counseling and prevention programs for teens to food and clothing distribution to those in need, JFCS serves the entire community and all who need them.
---

Covenant House Pennsylvania (Chris Leavell/Nadine Yackle): Covenant House builds a bridge to hope for young people facing homelessness and survivors of trafficking through unconditional love, absolute respect, and relentless support. Their doors are open 24/7 in 31 cities across six countries and their high-quality programs are designed to empower young people to rise and overcome adversity, today and in the future.
---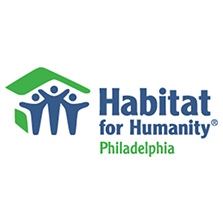 Habitat for Humanity Philadelphia (Denise Day): Their mission is to transform lives and the city by building and repairing homes in partnership with families in need and uniting all Philadelphians around the cause of affordable housing. Their vision is a city where all Philadelphians live in safe, affordable homes. Since 1985, the organization has built and sold approximately 216 affordable homes to first-time homeowners in Philadelphia and has strategically partnered with more than 600 families to make critical home repairs enabling so many families to achieve strength, stability and self-reliance and providing them with a brighter future. 
April:

ALS Hope Foundation (Ron Patterson): The ALS Hope Foundation provides funding for the MDA/ALS Center of Hope at Temple University Lewis Katz School of Medicine, one of the first multidisciplinary ALS clinics in the country, and the Neuromuscular Research Laboratory at Temple University College of Medicine. The Foundation also provides educational events to inform people living with ALS and the public about ALS research. 
---

Center for Jewish Life (Doug Schleicher): The CJL embraces all Jewish students, amplifying connections to Jewish meaning, experience, and community. We aspire to provide insights and pathways to help Princeton Jewish students live their lives as a sacred gift. We hope to help every student find their own voice within the larger narrative of the Jewish people — on their own terms — at their own level — but in ways that are deeply connected to the wisdom of our ancient tradition and linked to the opportunities and challenges of today's complex world.
---

Friends of Bache-Martin (Patrick Murphy): Friends of Bache-Martin provides financial resources and facilitates community engagement to enhance the educational opportunities offered by the school. Friends of Bache-Martin cooperates with the Bache-Martin school administration to create a community of lifelong learners, and to support the school's mission, vision, and values.
---

Independence Charter School (Justin Csik): Independence Charter School (ICS) is a community-based K-8 public charter school of academic excellence, centrally located in Philadelphia and serving a diverse community of learners. ICS provides an intellectually-stimulating curriculum with a global focus designed to develop independent, thoughtful global citizens. We emphasize second language acquisition and integrate arts, ideas, and histories from around the world.
March: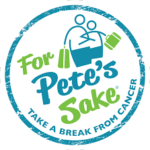 For Pete's Sake Cancer Respite Foundation (Bill Matthews): The organization enables cancer patients and their loved ones to strengthen, deepen and unify their relationships by creating unforgettable and lasting respite experiences. Their Cancer Respite Program includes two forms, the Travel Respite and the Staycation Respite. Both experiences are transformative and address the emotional, psychosocial, financial, physical and spiritual traumas that families confront with a cancer diagnosis. Their Cancer Respite Program complements traditional treatment and the respite experience plays a crucial role in the patient continuum of care.
---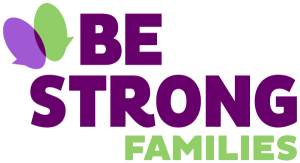 Be Strong Families (Paul Nofer): Be Strong Families is a nonprofit organization that partners with organizations, systems and communities to help families grow stronger from the inside out. They offer technical assistance and trainings to help create peer-to-peer discussions that promote vitality, provide emotional healing and foster peace. These transformative conversations not only prevent violence and fight oppression, but they also give hope, create amazing leaders and help overlooked communities thrive.
---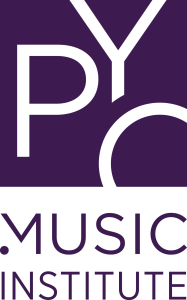 Philadelphia Youth Orchestra Music Institute (Carl Primavera): The PYO Music Institute is the tri-state region's premier youth orchestra organization for gifted, young, classical musicians, and one of the oldest and most highly regarded youth orchestra organiza­tions in the United States. For over 80 years, the PYO Music Institute has been providing professional-caliber musical experiences to young instrumental­ists, while thrilling discriminating audiences in the Greater Philadelphia region and across the globe.
---

Covenant House Pennsylvania (Carol Slocum): Covenant House builds a bridge to hope for young people facing homelessness and survivors of trafficking through unconditional love, absolute respect, and relentless support. Their doors are open 24/7 in 31 cities across six countries and their high-quality programs are designed to empower young people to rise and overcome adversity, today and in the future.
February:

Homeless Advocacy Project (HAP) (Jon Katona): The Homeless Advocacy Project is the only legal services organization dedicated to providing direct civil legal services to individuals and families experiencing homelessness in Philadelphia. HAP also advocates for the needs of the City's homeless population, promoting positive changes in policies that impact those needs. 
---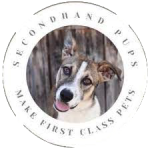 Secondhand Pups (Augusta O'Neill): Secondhand Pups is an animal rescue organization based in Livingston, Texas. 
---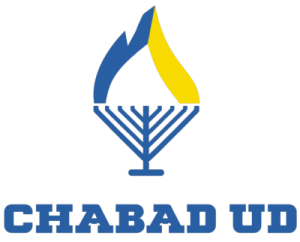 Chabad at University of Delaware (David Eagle): The Chabad center for the University of Delaware, which offers critical counseling services and a warm, non-judgmental and safe space for students of all affiliations, as well as students of no affiliation, to gather, learn and just relax. 
---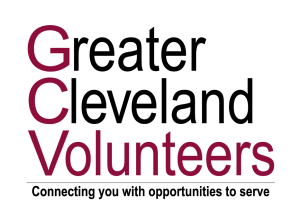 Greater Cleveland Volunteers (Shipra Rege): Greater Cleveland Volunteers enriches the community and individuals through volunteer service. They recruit volunteers age 18+ to serve at numerous nonprofit organizations in Cuyahoga County, Ohio, and assist people in finding the right opportunity to serve based on their interests, skills and availability. 
---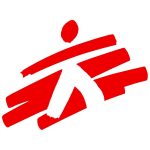 Doctors Without Borders (Virginia Bishop): Doctors Without Borders/Médecins Sans Frontières (MSF) offers medical humanitarian assistance to people based solely on need, irrespective of race, religion, gender, or political affiliation. Their teams of doctors, nurses, logisticians, and other frontline workers are often among the first on the scene when peoples' lives are upended by conflict, disease outbreaks, or natural or human-made disasters.
January: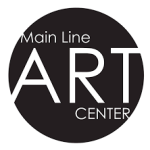 Main Line Art Center (Mort Branzburg): The mission of Main Line Art Center is to inspire and engage people of all ages, abilities, and economic means in visual art through education, exhibitions, and experiences. The Art Center has been the community's home to discover, create and experience visual art for over fifty years. Along with our classes and workshops for kids, teens and adults, the Art Center offers tuition-free classes, scholarships, programs for artists with disabilities, outreach programs with over 20 community partners, exhibitions and events.
---
ACHIEVEability (Monica Clarke Platt): ACHIEVEability is a nonprofit working to permanently break the generational cycle of poverty for low-income, single parent and homeless families through higher education, affordable housing, supportive services, community and economic development and accountability.
---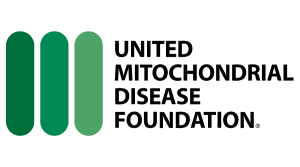 United Mitochondrial Disease Foundation (Matt Werthman): For more than 25 years, the UMDF has built a network of the top clinicians, hospitals and researchers dedicated to fighting mitochondrial disease. They are driven by a nationwide community of ambassadors solely focused on supporting patients and families affected by mitochondrial disease. Together, they are committed to make a difference by funding the best science no matter where it is found in the world and providing critical programs and services to the patient families they serve.